Essentials of Trauma Therapy
Course overview:
This course brings you knowledge and skills for working with clients who are emotionally overwhelmed, prone to dissociating, or traumatised. By understanding the nature and effects of trauma on the brain and body, this course equips therapists with practical skills for psycho-education and working with trauma.
After taking this course, therapists can realistically describe themselves as 'trauma-informed' - with a certificate as evidence of trauma-informed CPD.
This training supports qualified mental health practitioners to work therapeutically with trauma clients by providing tried and trusted approaches honed over years of practice and research. The course materials include therapist tools and client-friendly information sheets designed for effective trauma therapy.
The course includes short pre-recorded videos for self-study; downloadable materials and client-friendly sheets; CPD certificate upon successful completion of the course (with multiple-choice questionnaire for each module, to check your understanding of the essentials).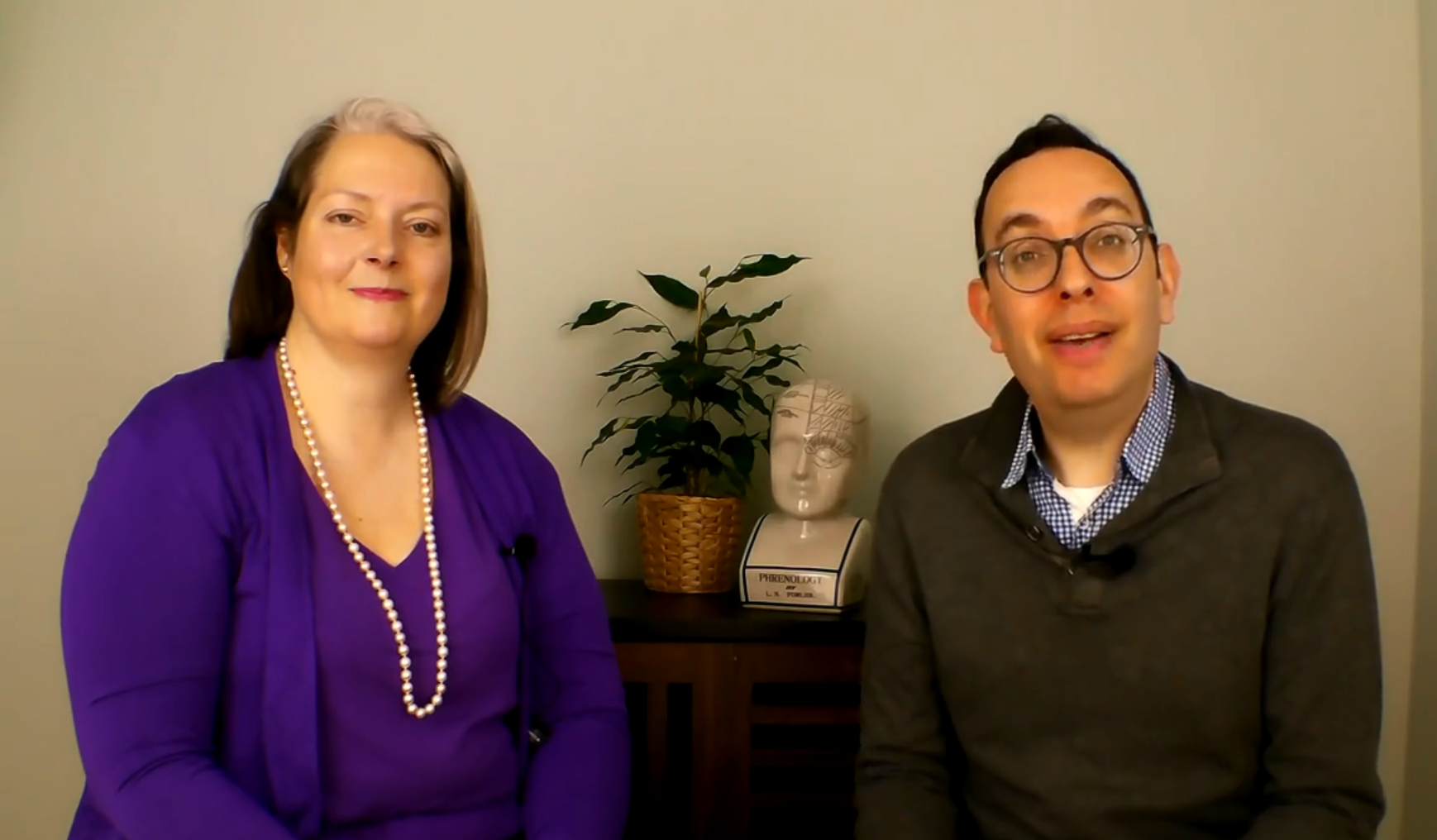 Elliot Davis & Sarah Paton Briggs
Elliot and Sarah lead the course. Each is a director of The Grove Practice, where their roles include trauma therapy with clients and teaching on The Grove's Certificate / Diploma in Trauma Therapy. Elliot and Sarah are Certified Clinical Trauma Professionals by IATP as well as being trained in multiple trauma-focused approaches including EMDR, TF-CBT, and EFT. Between them, their trauma therapy credentials include single-incident trauma such as road traffic accidents, combat trauma, rape and sexual abuse, trauma-related addictivity or compulsivity such as alcohol or drugs or problematic sexualised behaviour.
They have a solid understanding of traumatology, coupled with a knack for bringing therapy work alive in a client-centred yet effective way. Their teaching style is all about resourcing therapists to resource their clients in order to create more emotional safety and manageable approaches to mental health.
Course Benefits
• Defining trauma symptoms and origins
• Understanding ways to bring emotional calm and safety for trauma clients through psycho-education
• Assessing and developing effective treatment strategies
• Developing mind-body integration for clients
• Working with dissociation, suicidality, dreams & nightmares, disturbing memories
• How to refer or work in a multi-disciplinary team when there's a role for medication or psychiatry
• Case-study approach bringing the learning to life
• Written materials and quizzes to embed the learning
• Therapist guides and client-friendly information sheets